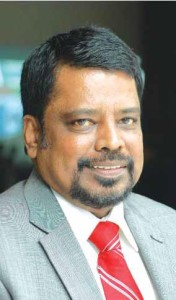 Indian education system is plagued by a number of ills; out dated curriculum, shortage of teachers, poor infrastructure and lack of research. The system churns out graduates, where the majority of them are unemployable. Fundamentally the education system is caught up in the industrial age while the world has moved on to the information age. The education is still treated as an assembly line system with students joining at a fixed time period in batches and graduating after a certain number of years in the system. We hardly realise that our method of teaching has to change for the Google age students. Even while expanding education, the government has chosen to set up new IIMs and IITs rather than exploit the power of networking and technology. Fundamentally the existing IIMs can easily reach out to two lakh students through the use of technology. We have failed to take advantage of the power of networking using ICT. Institutions are functioning as independent entities without many linkages with the industry. They go to the industry only for placement of their students. Government, on its part has made huge investments in ICT without a clear vision or direction. There is a big disconnect between the government, industry and the institutions. We need to fundamentally build ecosystems for knowledge creation and delivery. There is a ray of hope. NPTEL (National Programme on Technology Enhanced Learning) has built an ecosystem comprising of IITs, IISc, Google, NASSCOM, TCS, Cognizant and Indian Institutes of Information Technology (IIITs) as partners. NPTEL is about to start with certification for three computer science courses — algorithms, data structures and programming languages. While the course is free, a fee will be charged for certification. IIM Ranchi, in part-time Executive MBA program, has already recorded all the class sessions of the past two years and made them available to the new batch of students. With this the institution has managed to cut down the classroom timing by half due to these recorded lectures.
National Knowledge Network (NKN)

NKN is intended to connect all the knowledge and research institutions in the country using high bandwidth / low latency network. Though it is a laudable initiative, it has only met with limited success. IITs and some selected institutions have set-up smart classrooms, which can be accessed by other NKN connected institutions. Typically the best departments and best teachers should become available to the entire country. However, there is no mechanism to ensure that classes and resources are shared across institutions. There are also copyright issues in storing and re-broadcasting these lectures as the Indian teachers tend to use books by western authors. Our teachers should start preparing their own course materials, case studies and exercises. Unfortunately, education is a subject that is handled by many different government agencies leading to confusion and conflict. NKN is under National informatics Centre while MHRD controls the broader educational policies of the country. NKN itself was borne out of collaboration between Office of Principal Scientific Advisor (PSA) to the Government of India and the National Knowledge Commission (NKC). Industries ministry controls vocational education; Planning commission  has its own education wing; and in addition to all these, we now have the National Skill Development Commission (NSDC). There is no clearidentifiable owner of education in this country. Different agencies can at times work at cross purposes with each other.
NKN has to enhance its reliability. Even NPTEL is not using NKN cloud; but Youtube for content delivery and is considering the use of Edex or Coursera platform for their MOOC initiative. Many private institutions use Amazon cloud for content delivery. NKN needs to wake up and pick up speed if it has to set standards for the rest of the world to follow.


br>