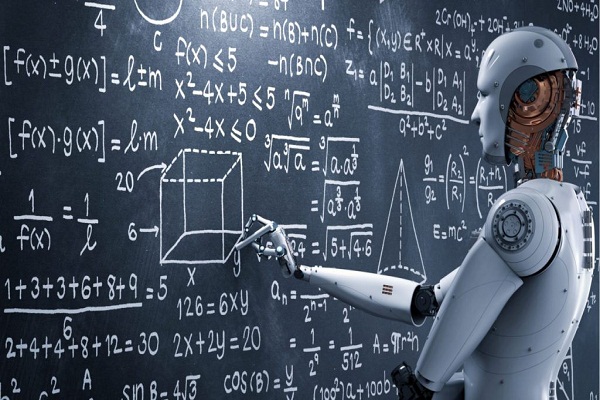 Artificial Intelligence (AI) is still not embraced by all educational institutions currently. Many schools are understanding the need for artificial intelligence in the educational system. The future of AI and education will go hand in hand. However, the need is to unleash the opportunities of artificial intelligence that can benefit the education sector.
The panel discussion during Elets 20th World Education Summit, 2021 organised on 7-9 September virtually focused on why the implementation of Artificial Intelligence is vital in the long run. It is time indeed that the real potential of artificial intelligence should be measured and educational institutions realize the purpose of AI and why it is necessary at this time.
Discussing the issues of AI in the education sector, Abhishek Bagchi, Principal, RMPS International School, Ankleshwar said that AI-based technology can't replace the traditional model of education. Teachers prepare students for the future and AI will be a tool for teaching but will never replace the personalized learning pedagogies and teachers.
Also read: 21st Century Education: Learning new skills is the need of the hour
As the scenario changed after the Covid 19 pandemic, the education institutions were required to adopt technologies that can support online education. The disruption in the teaching and learning process could be mitigated with the adoption of AI-enabled technologies. However, the country is yet to witness a major transformation in the new-age learning process.
Elaborating in this context further, Aayush Singh Rawat, Director, Cambridge Court Group of Schools added that bots can play an imperative role in helping students to understand difficult topics and facilitate assessment online.
Through bots, students can receive messages on test results, schedules and help them to provide reminders on essential details.
Dr Angelo Michael D'Cruize, Principal, Stepping Stones High School added that Artificial Intelligence should be included in the curriculums of the academic courses. The inclusion of AI-enabled technological information in higher classes curriculum will spread awareness. "AI-related courses in the curriculum currently are theoretical rather than imparting practical knowledge," said D'Cruize.
Students are willing to learn the new-age technology but the question is whether the school administration and teachers are ready to impart the training to the students on the much-needed subject i.e Artificial Intelligence. The focus should be to provide smart and customized content that grabs the attention of the learner so that they take a keen interest in the online teachings.
In a similar line, Nidhi Thapar, Vice President- Head Academics, Edunation Services Pvt Ltd expressed that AI cannot replace the role of teachers. Personal interaction and in-person learning cannot be taken away. To make online learning innovative, educational institutions need to collaborate with tech companies and improve creativity to make student engagement meaningful. Skills such as creative thinking, communication, collaboration and analytical mindset should be imbued into children.
Dr Sangeeta Arora, Principal, Kothari International School, Noida added that technology-enabled services are attractive and useful but we need to realise how much risk comes with new-age technological development. Her question is: Are children losing the personal touch between peers, teachers as well as the whole school community? After Covid 19 pandemic, the lives of school goers have come to a standstill and the students are confined within the four walls of their homes. "If we rely on technology for long, we will lose the personal touch," Arora highlighted while sharing her concern.
Also read: Edtech company Lernio partners at the 22nd World Education Summit' in December 2021
AI-based technology can address the challenges of online learning but AI is a tool that makes learning easy and helps to save ample time. Truly, AI won't replace teachers, instead it will develop the online learning environment and make it user friendly.
We are thrilled to announce the in-person event "Elets 22nd World Education Summit" to be held in Delhi on 17-18 December 2021. Hope you join us and make it a success. Stakeholders from various educational institutions and Edtech companies have already collaborated with us and we look forward to your participation & support.
Connect with us soon! Please do visit our website wes.eletsonline.com.
Visit our Social Media Pages Facebook, Twitter, Linkedin and Instagram and Don't Forget to Like, Share and spread the word.