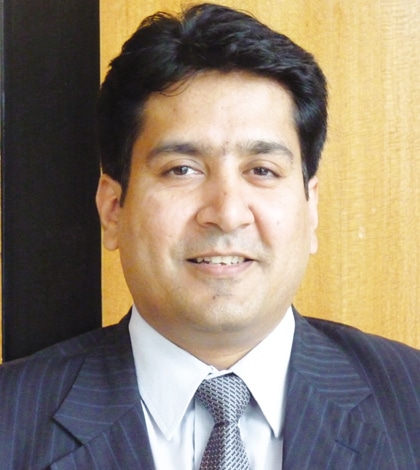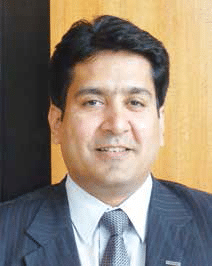 Vineet Mahajan, Head, Display Solutions, Panasonic India talks about the growth of audio visual equipments' market in the education sector in India
What are the various kinds of audio visual products available in education sector?
We focus on projectors for education market like Ultra Short Throw Projectors and Short Throw Projectors, which are in high demand. In these projectors, the distance between the screen and the projector is very less. Normally, the light rays coming out of the projector fall on screen and form image. There are chances that the teacher may come in between projector and screen. So, the short throw projectors and ultra short throw projectors are used extensively to solve this issue.
Nowadays, deemed universities and private institutions are looking for interactive displays. The LEDs and plasmas, which come today in various sizes, can be made interactive with the help of software. This makes the session interactive for students. Large screens of 42 inch, 50 inch, etc. have built-in interactive function. This is our latest buzz in the education industry. It is still on the higher side with respect to the prices. In next two years, this segment of interactive projector displays will catch up in education market.
The use of audio-visual products in schools and colleges is a new phenomenon. When do you see the surge in demand for such products in these institutes?
The audio visual equipment market in education sector is in the nascent stage. Till recent times, the universities were not keen to spend money on audio visual equipments, but in a year, there has been a rise in the demand of these products and people have also started spending money for it. With the coming of solution providers like Educomp, HCL, etc, who integrate audio visual devices and provide a complete solution to educational institutions, the market is growing rapidly. For example, HCL, which is a big vendor, will buy projector from Panasonic and hire speakers from speaker brands and integrate all the hardware and will give a complete solution to the educational institutions.
What has led to the demand of the audio-visual products?
Awareness of these products is one reason which has led to the surge in demand of these products. Till last year, many people were not even aware about these products and their benefits. Now, everybody is trying to replicate the educational system, which is present in developed countries and use audio visual products extensively. As the products are costly, people are reluctant. One smart classroom costs roughly around Rs 1.25 lakh to Rs 1.5 lakh as it includes cost of speakers, projector, screen, etc. But the situation will certainly improve and people will realize the benefits of the audio visual equipments.
Where do you see Indian market visa- vis other countries of the world?
are lagging behind in comparison to developed countries right now. They normally employ higher lumens projectors with proper audio visual equipment. In one or two years, the use of projectors will become a common thing. The huge impact of initiatives of the government like Sarva Shiksha Abhiyan on the education industry in various states is leading to the purchases of projectors for government schools. The positive actions of government in this direction will propel the demand of projectors.
What is the Panasonic's share and revenue in this market?
Panasonic's market share quality wise was 10.5 percent in 2013-14 and value wise was 15.5 percent. Our average selling price is very high. That is why we are placed very well in the value game. As we are not very strong in anchor level projectors, so our number share is on the lower side. Last year, Panasonic sold projectors worth `104 crore and this year, it plans to sell products worth `96 crore.