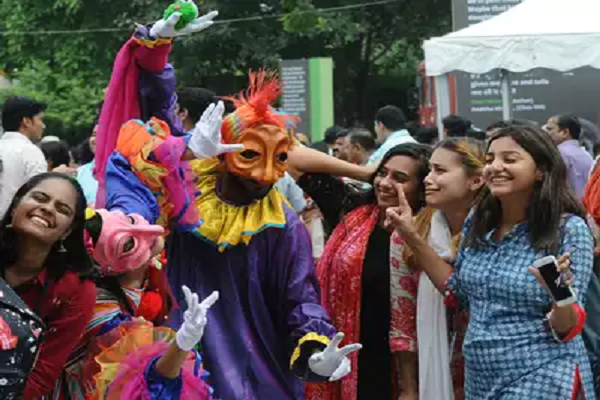 Amid lockdown across the country, the Delhi Government has begun online version of its "happiness classes".
Originally, the physical "happiness classes" conducted at Delhi schools were meant for their students and parents.
Delhi education minister Manish Sisodia said the "happiness classes" that go online on all days at 4 pm can help everyone during the lockdown period.
He also said "People have been confined in their homes for 20-30 days, which brings anxiety. These sessions are not just for our school's students and their parents, but also for parents of children in private schools, and everyone else."
The inaugural class started with an online mindfulness session by Avinash Jha, a Delhi government school teacher, "paying attention to breathing, and being mindful of what surfaces the body was touching."
The flagship program was started in July 2018 to bust stress among students and also to raise India's position on the World Happiness Index. During normal times the "happiness classes" are conducted in Delhi schools for students of nursery to Class 8.