Do interactive projector cannibalise interactive whiteboard market in India? dgitalLEARNING has asked  this question to various Interactive Whiteboard and projector players
By Pragya Gupta, Elets News Network(ENN)
---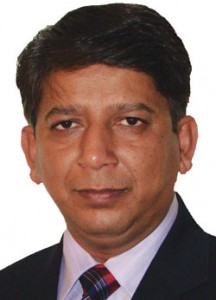 Harish A K
Senior Business
Manager- Visual Instruments, Epson India
"The advantage of an Interactive Projector is that it can turn any surface into interactive display. We expect in times to come, the interactive projector market will dig into the market share of interactive whiteboards.  We have a range of Interactive projectors which are set to revolutionise lessons and presentations by replacing whiteboards."
---
---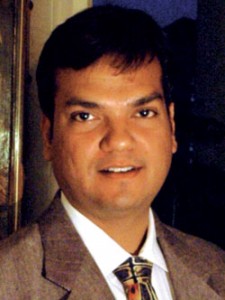 Rajeev Singh
Country Head & GM,
BenQ India
"Both interactive projector and interactive whiteboard have their own share in market, Interactive whiteboards are useful when coming to elementary teaching as these whiteboards connect to desktop and laptop computers using a USB port or through wireless technology. It is due to this space where we see tremendous demand that we have introduced Interactive Whiteboard projectors in India."
---
---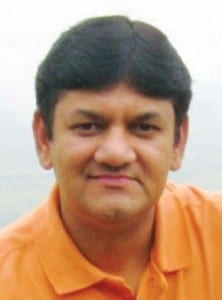 Milind Kshirsagar
Founder and Chairman, Tirubaa Technologies Pvt Limited
"Interactive projectors are the need of the market and it takes involvement of students to the maximum. Whiteboards are expensive, and have built in electronics.Repairing in India is  a challenge in many cases. Built in interactive white board in projector is must."
---
---
RadhaKrishan
Head ( Interactive & Educational Products), Aveco Technologies Pvt Ltd
"Interactive projectors have still time to cannibalise the boards as the mechanism is not up to the market needs and the cost factor is another hindrance. A lot of improvements need to come for interactive projectors."
---
---
Vice President, IL&FS Education and Technology Services Limited
"K-Yan (includes an Interactive projector) is easier to set up since it can project on any surface. All one needs is an interactive pen and even a wall that can become an interactive board. This reduces the school's technology spending by over 60-70 percent. Moreover, a fixed Interactive Whiteboard is at danger of being scratched by children since it is out in the open."
---
---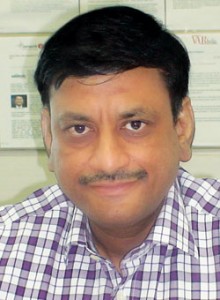 Hemant Agarwal
Senior Director-Display Solutions, Delta India Electronics Pvt. Ltd
"Interactive projectors have still time to cannibalise the boards as the mechanism is not up to the market needs and the cost factor is another hindrance. A lot of improvements need to come for interactive projectors."
---
---

Nitin Joshi
Sales Manager – Indian Subcontinent, Mimio
"The cannibalising of IWBs market by Interactive Projectors will completely depend upon how Interactive Projector companies are going to provide learning (awareness of IP to end-users), continuous training to end-users to and post-sales support for newly launched products. As this is the entry year for Interactive Projectors, so it is a long way to go for the companies, and there is a large market for them to cover."
---
---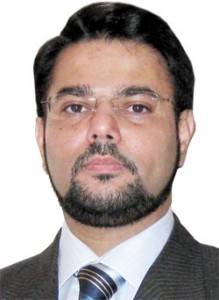 Abhilesh Guleria
Head, Multimedia Product group, NEC India Pvt. Ltd
"Interactive Whiteboard and interactive projectors will grow simultaneously. Interactive Projectors are taking the interactive feature integrating into the projector. That is good thing and hence, it will also grow. NEC is trying to bring a solution, which combines the IWB and projectors. Interactive Projectors will definitely try to overlap."
---
---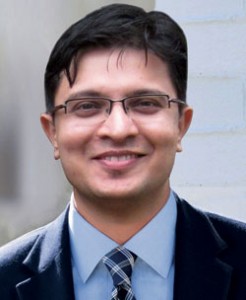 Aroon Saxena
VP-Sales and Marketing, Cybernetyx
"There is no real cannibalization in real sense but yes the market of Interactive Projectors is increasing fast as compared to just the Interactive projector devices. For the clients who are already using the projectors in their classrooms/board rooms, they will always prefer the Interactive Whiteboard solution independently. However, for a customer who is looking for the projector and Interactive Whiteboard combination; it makes real sense to go for Interactive Projector solution as such."
---
---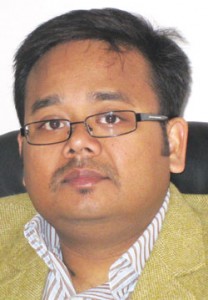 Joy Ghosh
VP – India Operations, EdaXis Systems India Pvt Ltd
"Interactive Projectors (IP) will overshadow Interactive Whiteboards (IWB) in future. As they offer various advantages over IWB like enlarged screen size diagonally.  Interactive Projectors come with lifetime warranty. IP is a future proof solution that works with any content or software. IP weights less than interactive whiteboard and much more."
---
---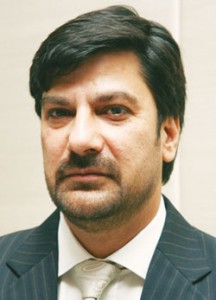 Abhinav Dhar
Director (K 12 Business &
Operations), Educomp
Solutions Limited
"Images do not come from a projector or whiteboard but comes from a computer connected with it. Interactivity is enabled by different kind of technologies. There is a camera that locates the position of the pen or the finger with which you are touching the board. If you put that camera on the white board, it will become an interactive whiteboard or if it is place with projector it will become an interactive Projector. So, there is a wrong perception that there is a thing called interactive projector."
---
---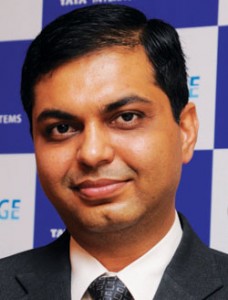 Rajesh Sethia
Head Marketing, Tata Interactive Systems
"Interactive projectors are catching up these days, the reason being that if you have an interactive board you are working with two devices. Second thing is that from a safety or security perspective, and maintenance perspective, an interactive projector is more useful because if you have an interactive board and a guy damages that, then you have to replace one part of it because it is accessible, you can touch it, use it. I think the interactive projectors are slowly eating up the interactive whiteboards.  I will not say that it will cannibalise 100 percent."
---
Grab the opportunity to meet the who's who from the world of education. Join us for World Education Summit in New Delhi on 9-10th August 2018. It will be a wonderful occasion to explore business opportunities. Like us on Facebook, connect with us on LinkedIn and follow us on Twitter.
>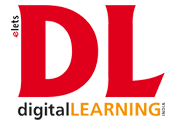 Recommended from all portal