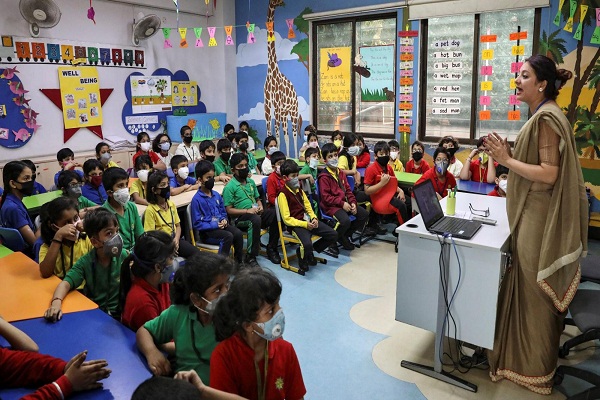 To ensure the safety of teachers, the Government School Teachers Association has started an online form to collect information and help desk for the teachers engaged in the COVID-19 relief duty. With the rising number of COVID-19 cases and fatalities among teachers, the association will ensure that the teachers who are found positive of COVID-19 get admitted to hospitals on time.
An online platform has been created to collect the health information of teachers. Information of the teachers including the name of the teachers, school, information regarding the quarantine or isolation, COVID-19 testing, etc will be mentioned in the form.
The School Teachers Association has further stated that based on the information collected, it will ensure that the teachers are admitted to the hospitals in time by communicating with the nodal officers, ministers, and other officials.
Also read: Madhya Pradesh Government School teachers to conduct counselling of students

Along with the Government School Teachers Association, the Delhi University Teachers Association has also demanded cashless COVID-19 treatment for the employees.
With the rising cases of COVID-19 in the country, many of the schools in the country have been shut. The schools have however been conducting online classes for the students in order to make sure that the students do not lose class time due to the lockdown in the country.

br>