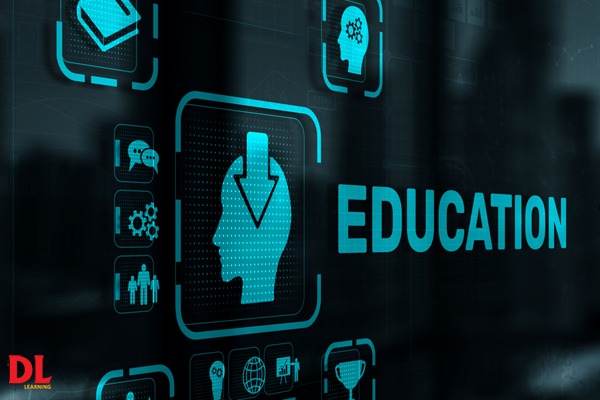 Initiatives and impetus given to developing education in the state of Telangana are driving a noteworthy change.And these initiatives are spanning all classes, subjects, age groups, and streams, encompassing the entire education ecosystem. Garima Pant of Elets News Network(ENN) explores the various measures and their impact on the evolving education system in the state and how the educational institutions maintained academic continuity during the pandemic.
T he last few months have seen heightened activities in the state of Telangana under the education umbrella, with a slew of reforms catalysing a spree of change.Be it the reformative Professor Jayashankar Badi Bata programme that had directed the government and local body schools to increase the enrolment in their respective schools or undergraduates in the state engineering colleges getting an opportunity to study courses in Artificial Intelligence and Machine Learning. These courses will be taught in autonomous government degree colleges in the state along with courses on gaming, creative writing, and animation.Sensing the need to reform the education system from the primary to the higher segment, extensive efforts have been undertaken, and measures have been introduced to create a well – rounded learning landscape.
The state government has been able to successfully understand & amp; identify the pulse of the present system and fill the gaps to accelerate the growth of the education sector to meet the current demands and also have an industry – ready workforce.Identifying the crucial role technology is playing today and in the times to come, the state government has been introducing relevant courses and programmes in the region to give students much – needed exposure.
Funding the basic need
As the country recovers from the massive pandemic blow that pushed every sector backward, including education, the Telangana government allocated Rs 16, 043 crore to the education sector for 2022 – 23, compared to Rs 15, 608 crore the previous year in the budget early this year to accelerate the growth of the segment.A total of Rs 13, 727 crore has been allocated for school education and Rs 2, 357 crore has been allotted for higher education, with a vision and mission to flow in reforms.Noteworthy to mention that to provide quality education to poor students, 1, 000 gurukulam schools were established across the state.Five lakh students were being provided education by spending Rs 6, 000 crore.Also, Mana Vooru Mana Badi programme was taken up with Rs 7, 200 crore to strengthen schools in the state.
Furthering the efforts, Rs 3.5K cr is also allocated for Mana Ooru Mana Badi scheme where schools across the state will undergo a revamp in three phases at a cost of Rs 7, 289 crore.As detailed by an official communication, almost 9, 123 schools under the scheme will be revamped in the first phase.As part of the scheme, the government will focus on development across 12 points — electrification, drinking water supply, furniture, minor repairs to schools, painting, green chalkboards, retaining walls, construction of kitchen sheds, extra classrooms, dining halls in high schools and toilets with water facilities.The budget had also allocated Rs 100 crore for a women's university that will be established by converting the Koti Women's College into a university.
According to another latest & noteworthy announcement, Gajwel constituency represented by Telangana Chief Minister K Chandrasekhar Rao(KCR) will have a massive educational hub with advanced amenities.The Telangana government has sanctioned Rs 126.28 crore for implementing this project.To be executed by the Telangana State Education Welfare Infrastructure Development Corporation, the hub would have classes from Class VI to post – graduation in English medium on a single campus, an official communication stated recently.
Listing more details, the official release said that there will be two separate educational hubs for boys and girls built on 40 acres and 20 acres, respectively.These hubs will accommodate spacious classrooms, dining halls, libraries, and laboratories to the highest standards.Additionally, an auditorium accommodating 1, 200 students will also be constructed and the entire project would have a total built – up area of 4.59 lakh sq ft.The government also plans to build similar educational hubs in some other districts, the release stated.
Effective measures
The measures taken by the state government have yielded positive results across segments.Government schools in the state recorded fresh admissions of 1, 60, 755 children, mostly from private schools, encouraged by the Professor Jayashankar Badi Bata programme and also the up – gradation of infrastructure by the government schools in the region.The rise in numbers can also be attributed to the introduction of English medium education in the schools and the basic amenities being provided by the state government under Mana Ooru Mana Badi programme.Prime Minister Narendra Modi too, had said that the Centre was trying hard to set up a science city in Hyderabad and encourage technology and innovation along with giving priority to education in the mother tongue.If people study technology and science in Telugu, it will create Atma Nirbhar Bharat.
Earlier this year, Telangana Chief Minister K Chandrashekhar Rao had announced in the Assembly Session that the state government will bear the expenses incurred for the education of over 740 students who have returned from war – torn Ukraine to complete their medical studies in India.State government officials have also been looking to replicate the best practices in the field of education from across the globe.
Maintaining academic continuity
The global pandemic had disrupted the education sector across the globe, making a vast number of institutions to switch to the online mode of learning to maintain academic continuity.Proving to be an opportunity in adversity, the pandemic allowed for the acceleration of digital adoption across sectors including the education sector.
It is notable to mention here that the Department of Intermediate Education of Telangana had initiated a slew of measures at the time of the pandemic without losing any academic year.According to official statistics, 5, 300 Junior Lecturers were trained for 15 days by ICT Training Programme under CSR by Cognizant, Adobe & amp; Nirmaan(an NGO) to prepare Digital Lesson Content preparation and Online teaching methods, tools & amp; Apps, in July 2020. The digitised lesson content and all the classes were telecasted through Doordarshan and T – SAT. 70 % syllabus was tele casted through 3, 181 video lessons in theory & amp; practical during 2020 – 21. Further, 6 new courses started from the academic year 2022 – 23 onwards as per need in the industry and trend.Vocational courses were also introduced at the degree level by the department.
Riding on the progressive measures introduced by the state education department, the education landscape in the state is looking to touch a new horizon of growth in the times to come.
Achievements and initiatives in the department of education since the formation of Telangana
Department of Technical Education administers (54) Government Polytechnics in the State of Telangana, wherein around 12,000 Tenth Class-pass students, mainly hailing from rural backgrounds are imparted Diploma Level Polytechnic Education every year
The Department of Technical Education promotes Technical Education in the state to bring out efficient Engineers and Technicians with profound knowledge, skill, positive work culture, and improved efficiency and productivity
Significant Achievements and Initiatives:
After the formation of Telangana State in 2014, (17) New Buildings worth Rs.127.33 Cr have been completed
After 2014 in T-State, (12) New Government Polytechnics were established out of which (4) of the Institutions are Women's Polytechnics and one is for ST boys.
E-Office has been established in the Department linking with all offices and Government Polytechnics for online speedy disposal of files and for transparency in the administration.
(1873) Laptops have been procured for SC / ST students in Government Polytechnics for helping them improve their skills and knowledge base.
Aadhar-Based Biometric attendance system (ABAS) has been implemented in all Polytechnics to infuse discipline among staff and students.
Syllabus (Curriculum: C-21) has been revised for Diploma-level students, effective from 2021.
Six months of Industrial Training for Diploma-level students in the Final Year has been introduced to provide them with internship and for skill development and hands-on experience.
Continuous Evaluation Scheme has been introduced for Diploma examinations in order to reduce pressure on students.
Grading System has been introduced in the evaluation of Diploma examinations, as it will minimize misclassification of students on the basis of marks, which will reduce societal pressure and provide the learner with more flexibility.
On-Screen Digital Evaluation System (OSDES) has been implemented in Diploma examinations in State Board of Technical Education & Training, for quick and errorfree evaluation of the answer scripts.
State Board of Technical Education & Training, has been instructed to adopt the Academic Bank of Credit (ABC) System from the academic year 2022-23 onwards.
Skill up-gradation activities in Diploma-level Institutions on a weekly basis to polish technical skills by putting theoretical concepts into practice
Commissionerate of Collegiate Education, Telangana

The Department of Collegiate Education runs 130 Government Degree Colleges (GDCs) in the state, of which 11 are autonomous and 83 are NAAC accredited. Fifteen colleges are also in the pipeline for getting NAAC Accreditation. Seven Model Degree Colleges are being run through the financial assistance of RUSA funding.
As of July 2022, in the Government Degree Colleges, out of 4098 sanctioned lecturer posts, 1243 Regular, 804 Contract and 1940 Guest Faculties are working. Similarly, out of 134 sanctioned, 54 Regular Principals, 21 Physical Directors and 48 Librarians are currently at work. Also, 595 out of 1548 regular and 341 outsourced non-teaching posts are currently in the function.
Academic Reforms of the Department

1) DOST (Degree Online Services of Telangana): For ease and transparency in admissions, online admission was started through DOST in 2016.
2) New curriculum: The Department has introduced a Choice-Based Credit System (CBCS) across all the Universities and Colleges in the state since 2016.
3) Reorganisation of courses: In tune with the Choice Based Credit System, the department has initiated reorganisation of Courses in Government Degree Colleges from the Academic Year 2018-19. Also, reorganization of courses in the Bucket System has been extended to all Degree Colleges in the State from AY 2020-21.
Admissions & Students Strength: The reorganizing of courses has increased admission rate by 68% in government degree colleges over the last three years resulting in gradual strengthening of the Higher Education system.
Virtual Classrooms: To disseminate online education, Virtual Classrooms have been set up in 99 Government Degree Colleges.
Telangana Skills and Knowledge Centre (TSKCs): With an aim to increase the employability factors of GDC, the Department has established TSKCs for imparting the required skills.
Entrepreneurship Development (ED) Cell: To promote an entrepreneurship culture among undergraduate and postgraduate students, the Department aims to establish ED Cells in all Government Degree Colleges.

Administrative/IT Reforms of the Department:

e-Office: The Department has introduced a paperless
e-office system for an efficient governance mechanism
to streamline workflows for both intra-and
intergovernmental processes.

Biometric attendance: Biometric attendance has been introduced in the HoD. Accordingly, an MoU is signed between the affiliating universities of GDCs and TSTSL.
College Administration and Information Management System (CAIMS): An automated management system has been put in place which covers various facets like student information system, accounts and audit, and certificate management to capture error free data at one place.
Qfix: For transparency and convenience in collecting admission and examination related fees, the Department has entered into an MOU with HDFC Bank.
ISO Certification: As part of quality initiatives of the Department, ISO certification has been done for 96 colleges in 2019-20.
Initiatives during Lockdown & Unlock period: As directed by UGC and instructed by the state government, the department has taken various initiatives for uninterrupted teaching in those cataclysmic times. Approximately 98 per cent of the teaching staff had conducted online and were easily accessible to the students.

Rashtriya Ucchathar Shiksha Abhiyan (RUSA)

A centrally sponsored scheme funded by Central and State Government in the ratio of 60:40. Under the 12th Fiveyear plan, a Fund of Rs.174 Crores was approved towards infrastructure development in Universities and Government Degree Colleges. Also between 2018-20, It approved funding of Rs.254 Crores. State Universities like Osmania, JNTU and 58 GDCs have acquired additional infrastructures like new additional classrooms, toilet blocks, e-learning facilities like ICT equipment and virtual classrooms.

A grant of Rs.100.00 Crores was sanctioned for Osmania University under the component called 'Enhancing Quality and Excellence'. The university has established Nine Centres of Excellence to encourage breakthrough research. Eleven mini centres have also been designed to facilitate research which will help these centres to gradually evolve into Centres of Excellence.
The entrepreneurship hub i.e. OUTBI (Osmania University Technology Business Incubator) was inaugurated by the Hon'ble Prime Minister in 2019 to hand-hold budding entrepreneurs and Start-Ups aiming to create a research and entrepreneurship ecosystem for the University
Kakatiya University was sanctioned a grant of Rs.50.00 Crores under Component-10 (Research and Innovation) for the establishment of K-Hub.

Commissioner of Collegiate Education
RUSA Telangana is changing the educational landscape

It was Napoleon Bonaparte who said, "An army marches on its stomach". Similarly, quality education can be provided with state-of-the-art infrastructure. In the modern age, when information technology, the fourth industrial revolution, and cutting-edge research determine education, it is inevitable to provide good infrastructure.
The lack of proper facilities including buildings, labs and toilets has been plaguing the education sector for long. The Rashtriya Uchchatar Shiksha Abhiyan (RUSA), a scheme under the Ministry of Human Resource Development, Government of India has come as a boon. RUSA State Project Directorate has availed the funding to the optimum and Telangana has the distinction of being one of the few States in India to have utilised the funds effectively. Dr. Soundarya Joseph, Project Officer, RUSA Telangana says, "Several colleges in different districts of Telangana were upgraded, thanks to RUSA." She further adds, "There has been a shift in the mindset of people resulting in a rise in enrollments."
There is a direct correlation between quality education and infrastructure. Capacity building is another aspect that helps in ensuring good education. RUSA Telangana has been able to reach out to all corners of the state in upgrading colleges and universities.
All this has been possible due to a strategic plan for developing the model based on equity, access, and excellence. To attain excellence it is paramount that equity and access are given. The Government of Telangana is leaving no stone unturned.