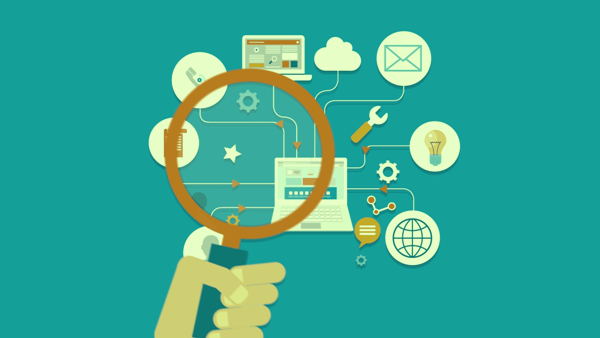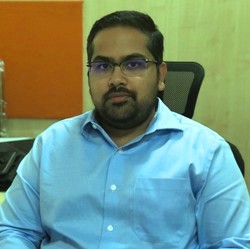 eMudhra Limited is a licensed Certifying Authority under the Information Technology Act of India issuing digital signature certificates in India since 2008, says Arvind Srinivasan, SVP – Strategic Initiatives and Global Markets, eMudhra, in conversation with Elets News Network (ENN).
With the incidents of 'documentation frauds' being on the rise in the education sector in India and abroad, how do you think digital diplomas can play a role in curbing it?

I think Digital Diplomas (or eDiplomas) play a significant role in curbing document fraud (Specifically, diploma fraud) in India and abroad. Typically, diplomas have been solely physical documents without any on-the-fly digital verification mechanism. As a result, relying parties have had to rely solely on physical print security features in authenticating a diploma. This poses a key challenge, especially when 'diploma mills' get their hands on the same stock paper, and sophisticated equipment required to print sensitive documents like diplomas.
Our solution merges the physical diploma with a digital authentication medium by leveraging on PKI (or Digital Signatures). Digital Diplomas issued by our system are verifiable in digital formats and physical formats (through a digitally signed QR code) whereby relying parties can establish whether the document in their hand, regardless of whether it is the original or a photocopy, is actually authentic! This is done by validating the digital signature and corresponding data embedded in the form of a QR code on a physical code or done automatically in adobe PDF reader.

How do you think digital diplomas will turn into the future of education industry?
Digital Diplomas will play a significant role in the future of the education industry. There is a sentiment attached to receiving a printed diploma on stage at the graduation ceremony. For this reason, I do not anticipate that physical diplomas will become obsolete any time soon. However, what I do predict is that down the road, such physical diplomas, will be; a) embedded with a security and trust seal that helps receiving parties establish the authenticity and integrity of the document and b) accompanied by a digital form of the document which can be easily submitted to relying parties whereby such relying parties can establish the authenticity and integrity of the document easily and in real-time. In essence, in the near future, Digital Diplomas will play an ancillary role in the Diploma issuance process. However, over time, it could very well be the norm.
What all technologies are used in developing a digital diploma?
eMudhra Digital Diploma is powered by our paperless office solution, emSigner. From a technology perspective, the backbone of the solution relies on PKI (Public Key Infrastructure). Public Key Infrastructure itself relies on asymmetric cryptography. PKI forms the backbone for Digital Signatures globally. The technology helps to ensure the integrity, confidentiality, and legal non-repudiation (when issued by a Certifying Authority) of documents that are digitally signed.
Is a digital diploma equally valid as a traditional diploma?
Yes. A digitally signed document holds the same validity as a traditional diploma with wet signatures. Under the IT Act of India, 2000, Digital signatures hold the same weight in the court of law as physical signatures. In India specifically, there is a Certifying Authority ecosystem regulated by the Controller of Certifying Authorities which issues such digital signature certificates upon conducting thorough KYC checks as per prescribed mechanisms. eMudhra is a licensed Certifying Authority in India and works with various Certifying Authorities across the globe.
What do you think are the challenges/barriers in adopting digital diploma? Why do you think all the educational institutions are not adopting it?
At the moment, it is a question of novelty. While there are no legal or technical barriers in adopting the technology, it is still a nascent concept that has just been introduced in the market. I think that the primary challenge as of today is the awareness of such a technology with the ability to cater to some very relevant and current problems. Further, I think it is important that the technology be packaged tightly with the diploma printing houses to ensure that the university experience is seamless.
We are actively working to address these challenges in India and ensure that Digital Diplomas becomes part of the future of Education in India. In fact, we have already seen success with this approach in Colombia, South America.
Over time, I am quite sure that many educational institutions will adopt the solution for its obvious benefits.
How is eMudhra's product guaranteeing complete security for the digital diploma?
At eMudhra, Security is at the forefront of what we do. We are a niche company focused on cryptography and leveraging the benefits of sophisticated cryptographic algorithms to enhance security across our offerings. Our eDiploma is a PKI driven solution that ensures integrity of signed documents, tamper-proof audit trails, confidentiality of document content through encrypted storage, and more. From hosting, all the way through to user actions, we ensure that security is built into the process. Where required, we even complement our eDiploma offering with Multi Factor Authentication to ensure rightful access to documents.
Have you tied up with any universities or colleges to implement this?
Yes, though not in India. We are actively in talks with universities and print houses in India to effectively go to market in India. However, we have approximately 7 university clients in Latinm America who are currently using our solution for the purpose of issuing digital diplomas. Our eDiploma solution is used not only to mitigate diploma fraud but also increase efficiency of diploma signing and removing the necessity of the dean, chancellor, and others having to personally sign thousands of documents yearly!