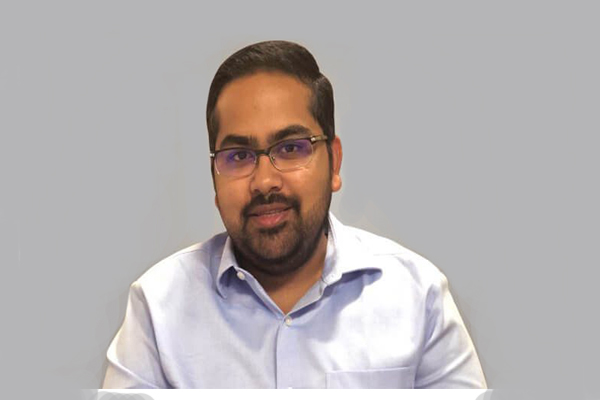 In conversation with Elets News Network, Arvind Srinivasan, SVP, Strategic – Global Initiatives, eMudhra shares the importance of security in the digital era, and the key issues in diploma frauds in India and abroad.
How the inception of eMudhra did come into being?
eMudhra started as a Certificate Authority in India to provide digital identities in the form of digital signatures, to the enterprise and retail market. Over the years, eMudhra has evolved to provide solutions that not only enable the creation of digital signature certificates, but also offer applications that support the use of digital identities that build a trust framework, in an effort to allow our society to embrace paperless initiatives and improve security in a digital application ecosystem.
Today, eMudhra has a global footprint that spans over 38 countries through a partner ecosystem with 6 global offices across 5 continents. eMudhra is also on its path to becoming a Globally Trusted Certificate Authority that can provide its solutions to wider audience focused on enabling an integrated digital society leveraging the framework around Identity and Digital Trust.
What is the impact of technology when it comes to digital diplomas? Is this the future we all are looking forward to?
There is always a sentiment attached to receiving a printed diploma on stage at the graduation ceremony in college or university. For this reason, the idea of physical diplomas becoming obsolete any time soon is not near. However, I would like to share some predictions down the road that such physical diplomas will be:
Embedded with a security and trust seal that helps in establishing the authenticity and integrity of the document.
Will be accompanied by a digital form of the document. This can be easily submitted to relying parties wherein they can establish the authenticity and integrity of the document in real-time averting fraud.
In not so far away in the future, Digital Diplomas will play an instrumental role in the Diploma issuance process and in time, it could very well be the norm.
Also Read: eMudhra simplifying digital certifications
What do you think are the challenges/barriers in adopting digital diploma? Why do you think all the educational institutions are not adopting it?
At the moment, it is a question of novelty. The concept is still nascent as it has just been introduced in the market. While there are no legal or technical barriers in adopting the technology, I think the primary challenge as of today is the awareness of such a technology and the doubts about its ability to cater to some very relevant and current problems. Further, to break the barriers of its adoption, this technology must be packaged tightly with the diploma printing houses to ensure that the universities can seamlessly issue e-Diplomas.
Today, we are actively working to address these challenges in India and ensure that Digital Diplomas becomes part of the future of Education in India. Our work has seen success with this approach in Colombia, South America. Over time, we are quite sure that many educational institutions will adopt the solution for its benefits.
We all understand the importance of security in the digital era. In what ways will digital diplomas help to address the key issue of diploma frauds?
I think Digital Diplomas (or eDiplomas) can play a significant role in curbing document fraud, specifically, diploma fraud in India and abroad. Faking is extensive today and 'diploma mills' get their hands on the same stock paper, and sophisticated equipment required to print diplomas. Typically, physical diplomas are all too easy to be faked, altered digitally to make it look real to an untrained eye. Also, they do not have an on-the-fly digital verification mechanism. As a result, relying parties have to rely solely on physical print security features in authenticating a diploma.
Our solution merges the physical diploma with a digital authentication medium by leveraging PKI (or Digital Signatures). Digital Diplomas issued by our system is verifiable in digital formats and physical formats (through a digitally signed QR code) whereby relying parties can establish whether the document in their hand, regardless of whether it is the original or a photocopy, is authentic! This is done by validating the digital signature and corresponding data embedded in the form of a QR code on a physical code or done automatically in the adobe PDF reader.
Your entry in LATAM region marks a significant milestone in terms of progress in driving the agenda of digital transformation beyond India. Tell us about your future collaboration and partnerships in this regard.  
We have approximately seven university clients in Latin America who are currently using our solution to issue digital diplomas. Recently, eMudhra and Diplogrados partnered with ASCUN – Association of Colombian Universities, Colombia's largest non-profit, non-governmental organization that congregates public and private Colombian universities for bringing in secure Paperless Transformation to Universities in the region. Our presence is also strengthening in North American regions as eMudhra has recently become a member of the Post-secondary Electronic Standards Council (PESC) – an Open Standards-Development and Open Standards-Setting body that is driving the adoption of trusted, free & open data standards across the education domain.
To sum it up, our eDiploma solution is equipped to not only mitigate diploma fraud but also increase the efficiency of diploma signing and removing the necessity of the dean, chancellor, and others having to manually sign thousands of documents yearly.