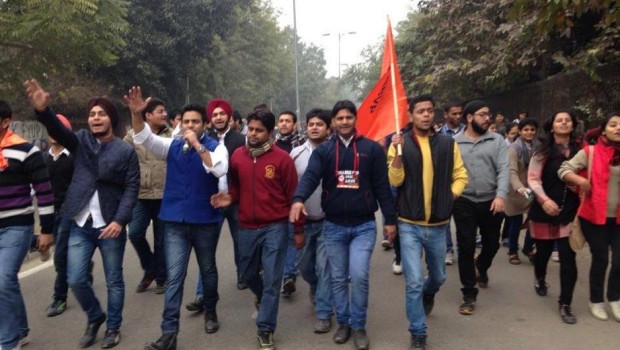 Akhil Bharatiya Vidyarthi Parishad is moving to MHRD to seek abolition of the four year undergraduate programme in University of Delhi that was introduced last year. Saket Bahuguna, Delhi state secretary, ABVP, stated that University of Delhi is not following the rules of National Policy on Education which goes with the 10+2+3 pattern of education.
Bahuguna added that the other central universities, JNU and Jamia Millia Islamia, are following the conventional three-year UG course but DU is implementing four year UG course which is complex, experimental and impractical. He stated that four year UG course was introduced by the previous ruling government (Congress) which aimed to benefit foreign universities.

Adding an extra academic year is a wastage of time as well as resource that could be used for perking up educational infrastructure in DU. Raising these issues, ABVP will bring down this matter with MHRD and seek reversal of the four year UG course.