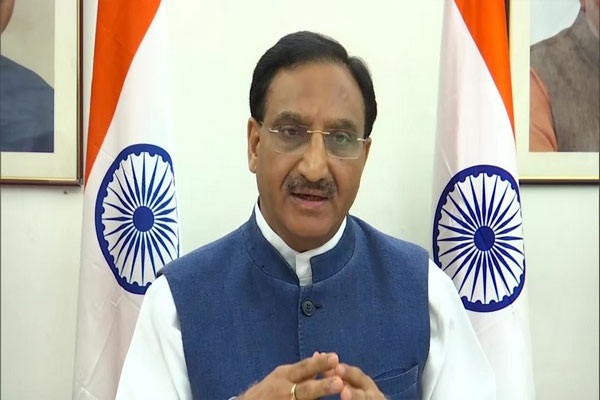 Union Education Minister Ramesh Pokhriyal said that Kala Utsav has achieved Prime Minister Narendra Modi's vision by giving the right direction and shape to the spirit of "Ek Bharat Shreshtha Bharat". The minister also took the opportunity to commemorate the launch of the indigenous toys and games segment at Kala Utsav 2020 and highlighted its merit in promoting Vocal for Local.
Speaking on the National Education Policy 2020, Union Minister said the policy emphasises the promotion of arts and culture through education. Kala Utsav 2020 has also incorporated the recommendations of the National Education Policy 2020.
According to a published statement, Kala Utsav 2020 was launched online on January 10, 2021. In total, 35 teams from different states, union territories, as well as Kendriya Vidyalaya Sangathan and Navodaya Vidyalaya Samiti schools participated in Kala Utsav. Almost 287 girls and 289 boys are participating in Kala Utsav 2020, including four participants from Divyang.
Also read: Pokhriyal: CBSE 10, 12 board exams schedule to be released on Feb 2
During the Kala Utsav 2020 farewell session, the union's education minister also mentioned the national education policy, noting that the new NEP 2020 emphasizes the promotion of arts and culture through education. The union minister also urged educational establishments to promote art and culture through education.
The minister also said that Kala Utsav 2020 also includes the recommendations of the 2020 National Education Policy. Students use their imaginations to enjoy one of the art forms and give their lives to make it come true.
The statement adds that Kala Utsav provides students with an opportunity for artistic process, while opportunities enhance thinking, understanding, problem solving, and cognitive and decisive skills that contribute to the overall development of students.
Attending the 'Valedictory Function' of Kala Utsav. @ncert @PIB_India @MIB_India @DDNewslive @EduMinOfIndia @mygovindia @transformIndia https://t.co/tTpU3R7RmJ

— Dr. Ramesh Pokhriyal Nishank (@DrRPNishank) January 28, 2021