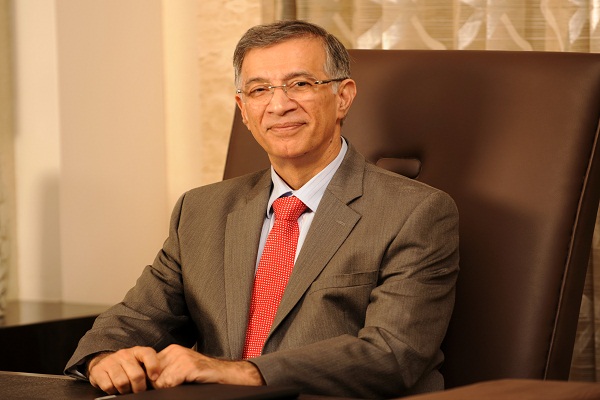 India adopted the global education development agenda that was reflected in the Goal 4 (SDG4) of the 2030 Agenda for Sustainable Development. The agenda aims to "ensure inclusive and equitable quality education and promote lifelong learning opportunities for all" by 2030. Accordingly, India has been placing increasing importance on education. In fact, the National Statistical Commission surveyed literacy to be 77.7% in 2017–18. In an effort to gradually upturn this rate, create a national curricular and pedagogical framework through the use of different teachers and learners' tools, the Government of India announced the National Education Policy (NEP) 2020. The policy is a comprehensive framework for elementary to higher education which includes vocational and skill training.
India having always been a country that was rich in diversified skills has continued to develop these talents over the years. The Skill India initiative launched in 2015 was a step to augment this effort by aiming to train over 40 crore Indians across industry. Another aspect of the initiative is to cater to skill development through result- oriented context that reflects the industry's needs. Now, with NEP 2020 laying impetus on vocational skills in the curriculum will help boost the sector and create better industry ready employment.
As the world and economies evolves rapidly, knowledge tends to become obsolete every ten yearsand there is a dire need to revamp the education curriculum in order toup-skill constantly and stay industry relevant. Most freshers today lack on ground experience and essential skill sets to perform the industry jobs. The India Skills Report 2020 reported that the skills which employers seem to accentuate on while interviewing candidates are domain knowledge, adaptability to the environment, learning agility and positive attitude. It goes on to highlight that in terms of quality of the talent available only 42% employers say "most" job seekers satisfy their requirement.This is also why employers are finding it increasingly difficult to find candidatesthat are the perfect fit for the job envisioned by the organization. These are the major issues that vocational studies aim to address by equipping students with all the quintessential skills. The new syllabi needs to be designed in collaboration with local employers to make them industry relevant.
The vocational skill training improves the scores of employability in addition to the internship and apprenticeships for being job ready as these educations is focused on specific trade craft. Furthermore, diversification in talent, execution of the skills learnt and coupled with bright entrepreneurial mind, tends to not only create more jobs but help in nation building with higher GDP growth.
The paradigm shift in education sector with NEP 2020 will enable learners to skill, up-skill and reskill for being job relevant. There is a need to not only formalize vocational training under the education and job sector but also to revamp the syllabi as per the evolving economic dynamics. The education institutions need to redesign syllabi and curriculum to focus not only developing better job seekers but the actual job creators. Tomorrow, every individual pursuing a career in skill-based jobs are expected to shape the economical culture for coming generations by keeping it alive and today's education sector is expected to not only create the awareness required but to further hone this talent.
(Article authored by Dr. Niranjan Hiranandani, Provost, HSNC University)
"Exciting news! Elets Education is now on WhatsApp Channels Subscribe today by clicking the link and stay updated with the latest insights!"
Click here!