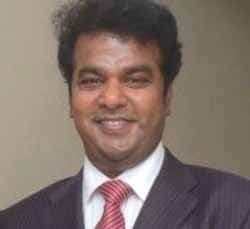 Dr R S K Lakhshmana Prabhu
Managing Director,
PSNA College of Engineering Technology
Prior to the advent of the ICT's those groups of people who were excluded from higher education due to social or cultural reasons were denied all opportunities to enjoy the advantages of education. But, at present, the rural populations and the ethnic minorities are able to get the full benefits of ICT. The students who want to undergo higher education and enjoy the benefit are now able to pursue their education without going to the classrooms.
In the past, the students of technology could not update their knowledge. But new technologies make it possible for us to have access to research work done by their fellow scholars at Boston or Philadelphia.
Academics are able to offer education of higher quality through the use of ICTs. Independent and active learning is set to revolutionise the higher education in India.  The introduction of ICT at school level has had the beneficial effect of involving the parents in the learning of their sons and daughters. The computer and the Internet have brought about a complete change in the learning poem.
Grab the opportunity to meet the who's who from the world of education. Join us for Higher Education and Human Resource Conclave in Jaipur, Rajasthan on 6-7 September 2018. It will be a wonderful occasion to explore business opportunities. Like us on Facebook, connect with us on LinkedIn and follow us on Twitter.
>