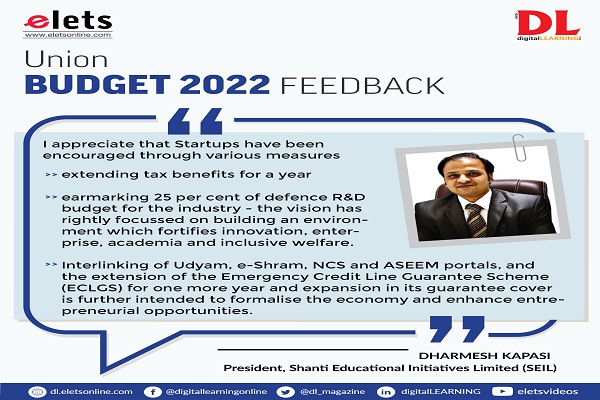 "The Union finance minister presented a growth-oriented budget for the upcoming financial year. We are happy to see that the budget focused on encouraging digital education in the COVID-era, especially for rural India, which is the worst hit in the past two years.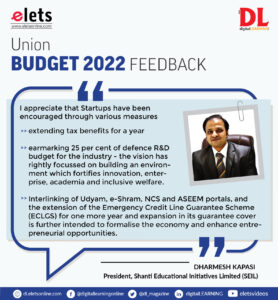 In fact, "digital" was the theme for all education initiatives in the speech, both for school and higher education.
The expansion of the "One Class One TV Channel" programme under PM eVIDYA initiative from the existing 12 educational channels to 200 channels across India will provide significantly easier access to world-class quality education to the students.
The government's plan to set up a digital university and focus on collaborations with the best institutions in the country is a great initiative.
In line with our expectations, the thrust has been given on providing a platform to the digital teachers for developing competent content for imparting education virtually.
Considering the impact of the pandemic on students and the education sector, it is an important decision to develop high-quality e-content that can be delivered through various modes and equip teachers so that they can use digital tools."