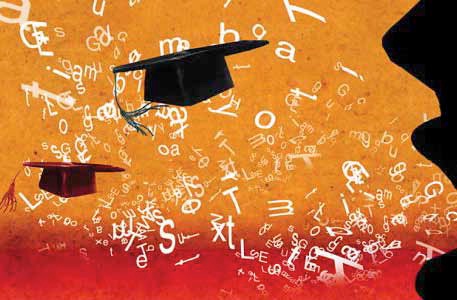 By Rozelle Laha, Elets News Network (ENN)
Solutions from ICT are emerging as the answer, largely because stakeholders in the education space see such technologies as an efficient and cost-effective way of enhancing the scope, reach and also the relevance of education. When it comes to the actual implementation of ICT in our institutions, there is lot of debate happening about the best way forward. It will take lot of time before textbooks are entirely replaced by their digital versions.
There are issues like absence of motivation in some teachers regarding new technology, lack of basic infrastructure in the institutions. The digitisation of textbooks is also an issue, it will take time before texts are replaced by digital versions or are supplanted altogether by courseware aggregated from a variety of online and off-line resources. However, despite all the pitfalls, we are moving towards a world where students will learn at their own pace through Internet- connected devices. The teacher will serve as a guide, instead of a lecturer, and wandering among the students, he or she will inspire the students to learn at their own pace.
To take account of the real impact that ICT solutions are having on the education system, digitalLEARNING spoke to several CEOs, managing directors and professors who are playing a stellar role in several higher education institutions in India. The goal of the exercise was to have an unbiased outlook on the actual contributions that ICT is having on education. We also learned about the level of implementation at different institutions. In addition to ICT, the stakeholders we interacted with were also quizzed about the benefits of the National Knowledge Network (NKN).
In the pages that follow we present the insights that we have collated from higher education: 
ICTs are Tools of Change :: Dr Hari Krishna Maram, Managing Director and CEO, Imperial Group
 
NKN Will Put India Ahead of the Developed World :: Prof M J Xavier, Director, Indian Institute of Management (Ranchi)
 
ICT is a Game Changer :: Prof V S Rao, Director & Senior Professor, BITS-Pilani, Hyderabad Campus
 
Using ICT Effectively :: Prof Dr. Firdos Temurasp Shroff, Visiting Professor, Institute for Technology and Management (ITM), Kharghar, Mumbai.
 
Quality Education through ICT :: Dr R S K Lakhshmana Prabhu, Managing Director, PSNA College of Engineering Technology
 
ICT Reaches out to Masses :: Prof S S Prasada Rao, Dean & Director, Hyderabad School of Business
Grab the opportunity to meet the who's who from the world of education. Join us for Higher Education Conclave in Jaipur, Rajasthan on 6-7 September 2018. It will be a wonderful occasion to explore business opportunities. Like us on Facebook, connect with us on LinkedIn and follow us on Twitter.
>